Ice Qube Air Conditioners
Commercial Grade Applications
Since 1995, Ice Qube has manufactured closed-loop air conditioners to protect valuable commercial and industrial equipment. Ice Qube air conditioners have years of innovation and design behind them for the highest ratings in quality and safety in multiple industries. In-house and independent agencies test and certify all products for added quality control. Ice Qube's products are perfectly suited for both indoor and outdoor use with space saving design to fit into your industrial application.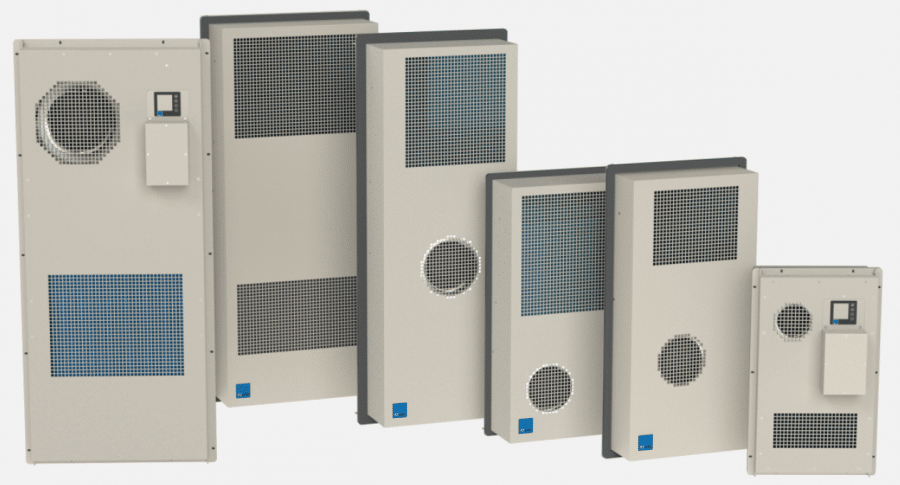 Industries Served by Ice Qube
Ice Qube has a complete product line of electronic enclosure style air conditioners for use in many applications. Units can be adapted for either corrosive or non-corrosive environments, for cold conditions, and for hazardous duty.
These top performing industrial air conditioners are used in many different industries:
Food service

Pharmaceutical
Energy

Wastewater and water
How do Ice Qube Air
Conditioners Work?
Ice Qube air conditioners are closed-loop enclosures. This type of cooling offers extra protection to electronics by reducing exposure to moisture, dust, and other contaminants within the system. As the air inside the enclosure is heated, it is pulled into the evaporator coil to cool before it is forced back into the system, maintaining the enclosure's integrity.
Pelmar Delivers a Range
of Cooling Solutions
Since 1982, Pelmar Engineering Ltd. has supplied a wide range of solutions such as cabinet coolers, automatic water filtration systems, and water control valves for commercial, industrial, and municipal applications. We represent high-quality manufacturers to find the right product for your needs. Contact us to ask about Ice Qube air conditioners.